Hawks Prairie Veterinary Hospital
We Care For Your Pet Like They're Part Of Our Family!
We want our clients to know it is our priority to provide the finest veterinary care to our patients, and it is our goal to assure that you, the owner, are well informed and comfortable with the decisions made regarding your pet's care.

We strive to offer our clients the best state of the art technology and veterinary care available. Our staff members are dedicated to the care of animals and they are willing to do whatever is necessary to make your pet comfortable with the highest quality standards of any veterinary facility.

We think of our facility as a place of healing, warmth and goodwill. With a staff dedicated to attending to the best interest of both the patient and client, we strive to fulfill our mission of providing the most comprehensive veterinary care. Each veterinarian and team member is deeply committed to your pet's health and well-being. We fully dedicate ourselves to providing top-notch, personalized medical care in an environment that is both welcoming and comfortable for you and your loved companion.
Conveniently located between Olympia and Lacey.

We look forward to seeing you soon!

Mission Statement:
"Our goal at Hawks Prairie Veterinary Hospital is to provide the highest quality veterinary medicine in combination with compassionate treatment for all our patients and their families. We treat all pets as if they were our own. We strive to maintain a clean and well-equipped hospital with a dedicated and skilled staff. We continue to improve ourselves through continuing education for all team members and integrating new techniques and information into our practice. Our ultimate goal is to provide you and your pet with the knowledge and care you need to foster a long, happy, and healthy relationship together."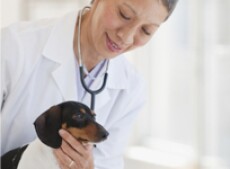 8919 Martin Way E

Lacey, Olympia

,

WA

98516

Phone: (360) 459-6556
Fax: (360)-459-9284
Mon, Tues, Wed: 7:00am-8:00pm
Thursday and Friday: 7:00am-6:00pm
Sat: 9:00am-3:00pm Sun-Closed